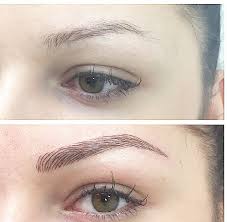 About
What is the Hype of Microblading? What are the Legal requirements of becoming a microblader?
Join us in this 5 days course ( 2 days seminar with live demonstration on a model, Kit Included and 3 days one on one notes, Q&A over direct messaging with the trainer)
This seminar is also an opportunity to join as an apprentice and work in licensed facilities in East Bay where you can hone on your skill under supervision. After you have completed your apprenticeship you are able to earn unto $350 or more per hour.
Includes Business Building Kit ( value of $500)
Course Topics Include:
Proper set up and break down of work station
BBP Education and Cross Contamination Training
Client Consultation, Informed Consent
Color Theory and Pigment Selection
Facial Symmetry and Balance
Eyebrow Design Techniques-Tools
Hair Growth Patterns and Realistic Replication.
Correct Needle Selection
Hair Stroke Techniques: Manual Only
Facial Morphology.
Live and Synthetic Models
Treatment Limitations
Industry Regulation and Discussion of Codes
Business Building Practices
Social Media Marketing
Support